Quarrystone Standards of Excellence
ARTISTIC DECORATIVE
WORLD OF DIFFERENCE
MADE IN OSHKOSH U.S.A
Artistic, Decorative, Smooth, Seamless, Non-porous
CALL OUR TEAM TODAY FOR EASY SOLID SOLUTIONS FOR YOUR HOME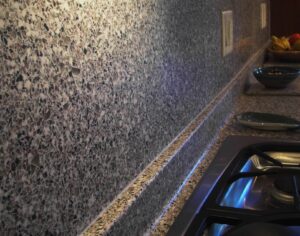 ABOUT US
Did you know that Oshkosh Wisconsin has its own micro-manufacturer of solid surface materials perfectly suited for custom sized walk in showers & counter tops surfaces? Yes, you have found "Wisconsin's best kept secret".
If you're considering tile for your shower, imagine one large single custom tile slab for each wall. That's how we do shower projects of just about any size. Now consider how easy one long continuously smooth, grout less wall is to maintain. Consider Quarrystone as your superior alternative.
If your considering new counter top surfaces, imagine how smooth, seamless and warm to the touch our sleek materials can be for multiple angles, L shape or U shape kitchen configurations. No butt joints, soft seams, sharp edges and cold surfaces. Consider Quarrystone a strong contender of choices.