QUARRYSTONE SOLID SURFACE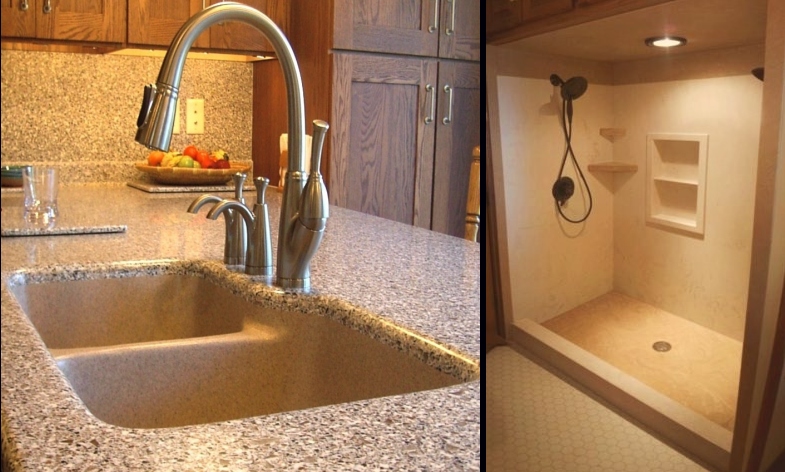 Home Welcome About Us Care Stock Colors Custom Colors Online Showroom Shower Walls Tile Architects & Specifications Sinks & Bowls
Solid Surface Showers, Kitchen Countertops, Vanity Tops, Surrounds and Wall Panels,Tile & Window Sills.
Formulating custom colors around your design needs!
Are you looking for discontinued solid surface colors?
Exclusive Colors - Matching Sinks - Fabrication friendly - True Thickness Material
LET US TEACH YOU. CALL FOR FREE ADVICE BEFORE MAKING A MAJOR PURCHASE
Factory Direct Toll Free: 800-632-2525
Quarrystone LLC, 4750 County Road A, Oshkosh, WI 54901 - Custom Solid surface, Granite and Quartz Materials Manufactured, shipped, fabricated in the U.S.A
Factory direct installation available in Wisconsin: Fox Valley, Fond du lac, Oshkosh, Neenah, Menasha, Appleton, Kimberly, Kaukauna, Green Bay, Milwaukee, Madison and surrounding areas.